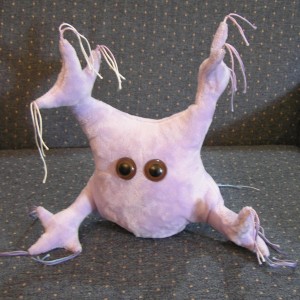 The boyfriend works on glioblastoma. Which is a cancer that happens to astrocytes, so he says. giantmicrobes.com has neurons, but not astrocytes, so I made a plush astrocyte. With a wire skeleton so that all its tentacles are posable, because who wants a non-posable astrocyte, really?
It's purple because all the pictures of glioblastoma are purple.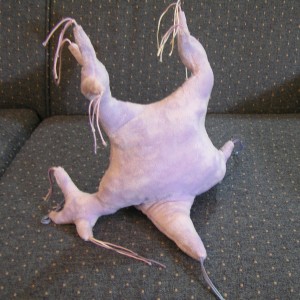 Look, cute little tail!
Mirrored from hasoferet.com.
---
This entry also appears at http://hatam-soferet.dreamwidth.org/7024
73.html.
people have commented there, and you're welcome to join them. I've disabled LJ comments for the time being because of excessive spam.